What is the most important factor for travellers deciding where to spend summer vacation?
It's weather of course!
While travelling during the summer, we want to enjoy sunny, welcoming weather. In the covid era, we also need to make sure that we are going to a safe and well-protected destination. Humans need respite from the city traffic, noise and air pollution. We are often looking for a holiday destination with excellent air quality and beautiful nature. 
Air pollution is fast becoming a critical factor in our decisions.
If your hotel is located in a clean area, why not use this as a competitive advantage and key indicator to highlight your assets.
Have a look at some instances of hotels that are using these factors to attract their guests: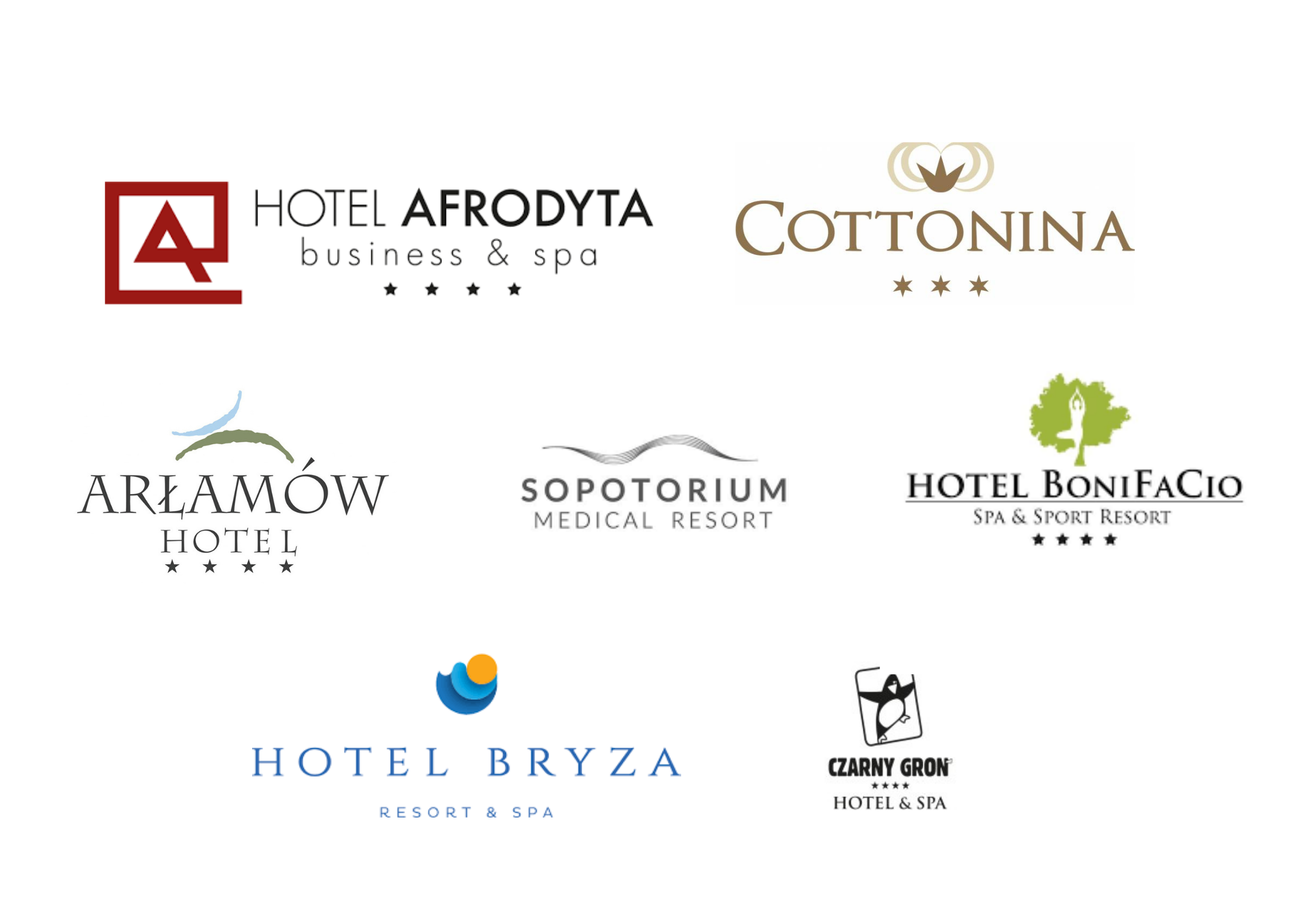 What if you are a city hotel, and cannot boast good air quality all year round?
City or resort hotels located in polluted areas can still use this air quality data to their advantage. They can highlight their indoor offerings, by urging guests to use the services in the resort, such as the gym, children's playroom, pool, SPA, or house dining for example. 
Additionally, Airly's system can integrate with the hotel building management system to control and automatically manage air purifiers, filters and ventilation. 
What does Airly offer hotels?
The best in class, certified Airly air quality sensor
Option to integrate with hotel building management system via the Airly API
Option to integrate with hotel digital signage or hotel TV system via the Airly API
Real-time measurements and an air quality forecast for the next 24 hours
Widgets on the hotel website or for the hotel mobile app
Benefits for the hotel:
competitive advantage – stand out from the competition,
acquire new customers – especially the ones who feel it is important to rest in places with clean air (e.g. medical hotels, medical spas, hotels for people with respiratory diseases, hotels for children with asthma)
smart advertising (in the Airly Mobile app, on the TV screens in hotel rooms or lobby, on the hotel website and in the hotel mobile app)
added value for products and services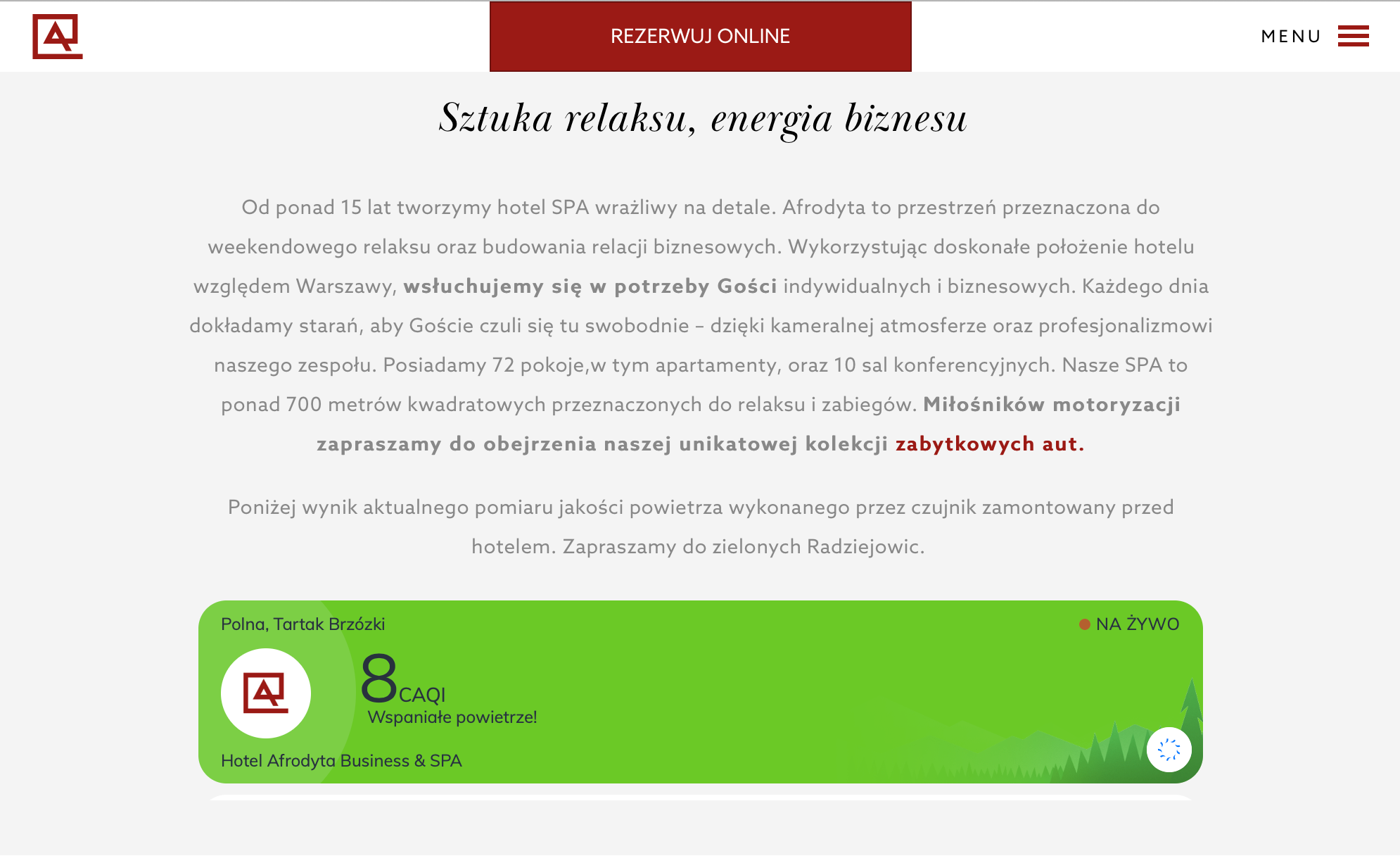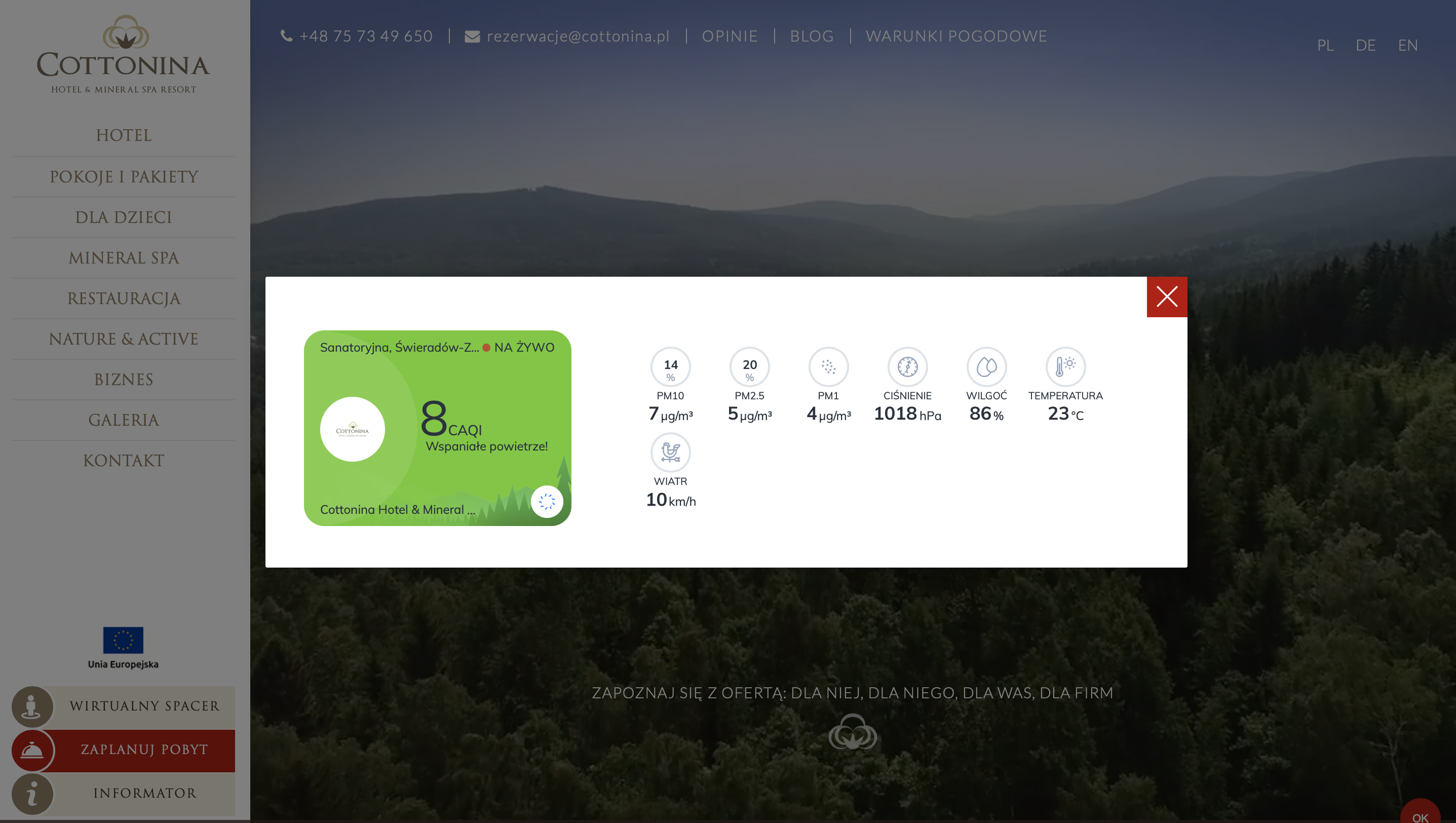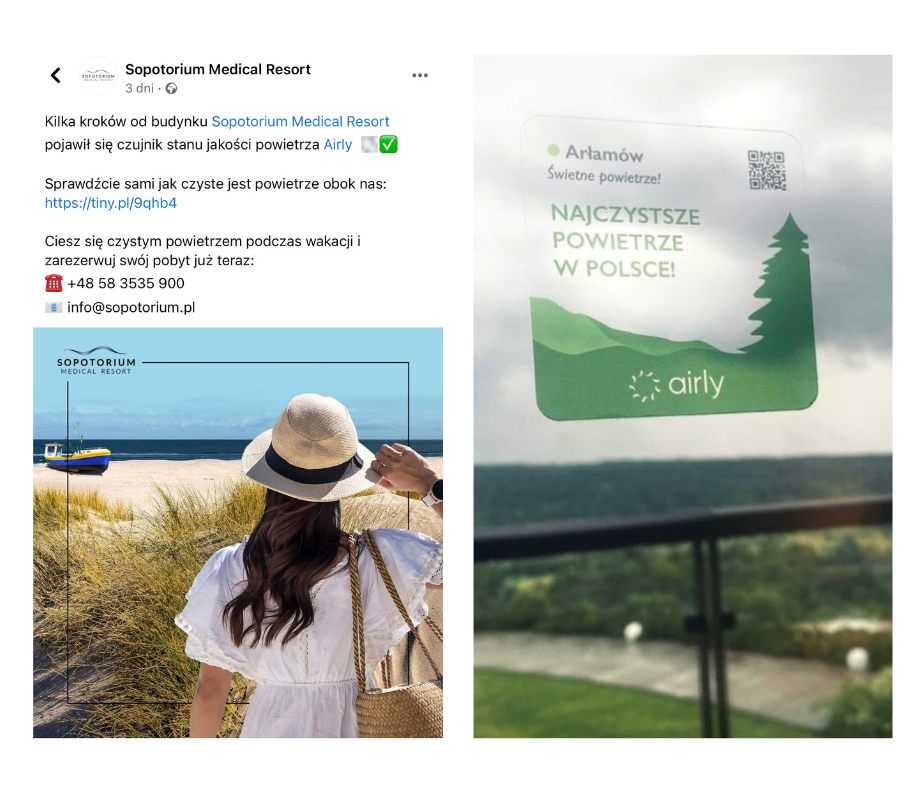 The Latest CNN Travel report highlights "10 things we learned about Covid travel this week". They point out Airly's air pollution ranking as an essential factor to consider while planning vacation.
You can read our research on vacation resorts here: 
https://airly.org/en/summer-holidays-coastlines-cities-and-clean-air-airly-spotlights-the-hotspots/
https://www.traveldailynews.com/post/summer-holidays-coastlines-cities-and-clean-air-airly-spotlights-the-hotspots