Almere is a planned city in the North-West part of the Netherlands with over 200k inhabitants. It struggles with issues of high pollution related to car emissions.
Data from air quality sensors was integrated with traffic data. Sensors were installed directly on traffic light infrastructure and were combined with infrared cameras that count the number of vehicles going through the intersections.
How does it work?

The sensors measure data in real-time and the measured data is simultaneously calibrated 

and interpreted which allows for immediate and reliable processing.

Data is available for access with Airly's API which allows for prompt integration with any software.

 Sourced data can be adjusted to any graphic layout and displayed for viewing or analysing.
They used API access to source the data and integrate it into one dashboard which is used by the City Council. Thanks to such integration, city authorities have access to the required data in one tool and can use it in decision making processes. The correlation of the air quality data and traffic data allows them to determine how traffic influences air pollution and implement plans to reduce it in the future.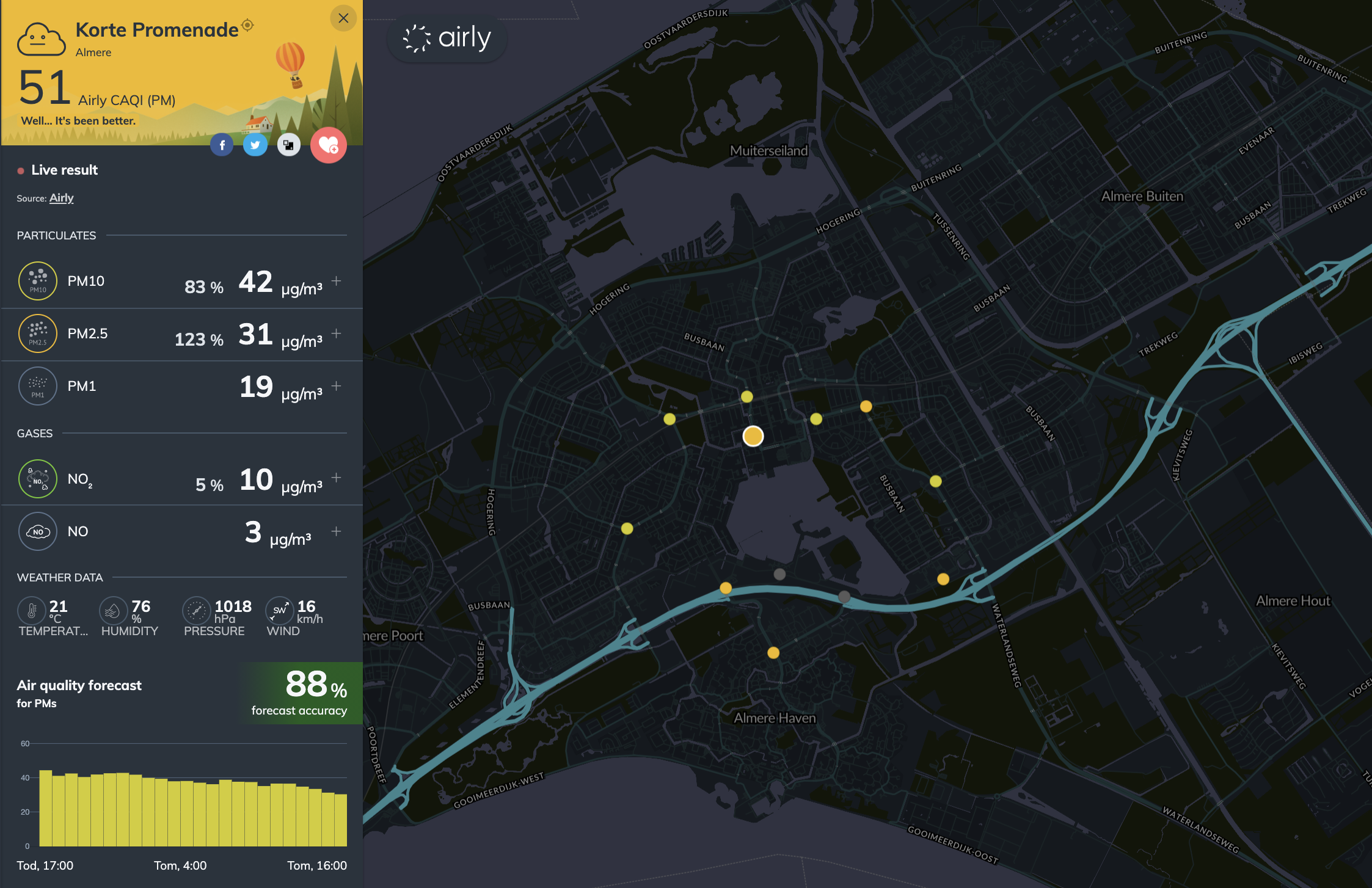 At this stage of the project, twelve sensors have been installed on Almere City Center traffic lights. The devices measure particulate matter (sizes 1, 2.5 and 10), as well as Nitrogen monoxide (NO) and dioxide (NO2) concentrations. The sensors also provide information on temperature, humidity and barometric pressure. 

The city council can use this data to control traffic in the city, encourage citizens to use clean or public transportation by fiscal policy, and also to build awareness and educate about the sources of air pollution and health consequences related to daily exposure.