Onet.pl is one of the largest Polish web portals owned by Ringel Axel Springer Media AG, and from 2018 has been displaying data about air quality with the weather forecast subpage.
Multidimensional cooperation:
Onet presents real-time data and forecasts by using access to the Airly API. This section is viewed by over 2 million users each day and is very attractive for potential advertisers. The air pollution report is visualised on the Onet Pogoda landing page with attractive and easy to interpret graphics.

Dynamic ads and sponsored commercials:
Onet, depending on current level of air pollution, publishes suitable advertisements for air purifiers, anti-smog masks, electric vehicles, indoor sport equipment or organic cosmetics. Thanks to this Onet effectively reaches its target audience which includes people interested in the problem of air quality.
Benefits for Onet:
Real time air quality feed leads to high customer engagement and traffic – more clicks & more daily active users
Air quality section on website drives high advertising revenues from green/environmental companies (e.g. purifier manufacturers, green energy case: VEOLIA)
Airly data bring interesting content for journalists
Source of engaging content with a real purpose
Powerful content insights for journalists:
Data from the Airly system is an attractive source of content for Onet journalists, becoming a base of stories that are very powerful and desired by readers. In addition, we have launched a special series of articles at Onet where experts from Airly share insights and tips on fighting for clean air.
Large scale social and educational activities:
Each year for Clean Air Day, on the 14th of November, Airly and Onet prepare an extensive report about air pollution in Poland – #OddychajPolsko.
Watch the video interview with Airly's CEO – Wiktor Warchałowski at Onet Rano (in Polish)
#SeeWhatYouBreathe report includes a number of analyses, and interesting interviews on the impact of smog on our health and economy. The report (over 100 pages of exclusive stories, data, and insights) is supported by a dedicated service called BreathePoland where Onet presents additional content related to air pollution issues. View the #SeeWhatYouBreathe landing page HERE.
The 2020 edition includes analyses of the situation and impact of COVID-19 on air quality and the spread of the virus.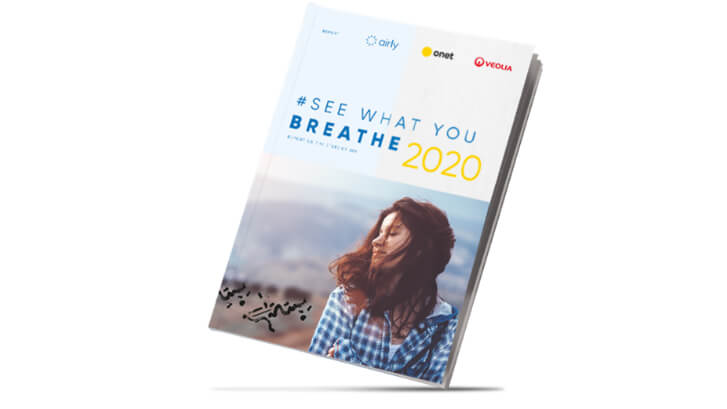 This publication is highly appreciated by Onet viewers:
The page was 348,282 viewed (first month after publication)
The best material got 31,607 views
Over 2,000 people downloaded #OddychajPolsko – 100 page report within the first days since publication.
Download the report:
#SeeWhatYouBreathe2021 report – download now 
Read some analyzes from the report:
Krakow polluted by the adjacent municipalities. More than 21 thou. old boilers to be exchanged
Getting rid of black-smoke-belching stoves. As form the new year the use of obsolete coal stoves will be prohibited in the Silesian region
Lesser Poland losing its combat with smog. Coal boilers to be eliminated in 35 years' time
When smog hovers, the number of admissions to hospitals grows. A medical warning