Title: Enhancing Air Quality Management in Corsica using Airly Sensors: A Case Study of Qualitair Corse

Project description


This case study examines how Qualitair Corse used 12 Airly sensors placed strategically in Corsica to support a project aimed at monitoring particulate matter (PM) and nitrogen dioxide (NO2). The main objectives are to identify potential sources of pollution in Corsican ports, evaluate air quality improvements, and garner political support for environmental changes.

Additionally, the study explores the use of Airly sensors to map PM originating from Saharan dust, benefiting both regional governments and citizens. Three departments within Qualitair collaborate to ensure compliance with regulations, inform the public, and engage in awareness campaigns.

This case study showcases how Qualitair leverages Airly sensors in Corsica to enhance air quality management practices, thereby contributing to a healthier environment.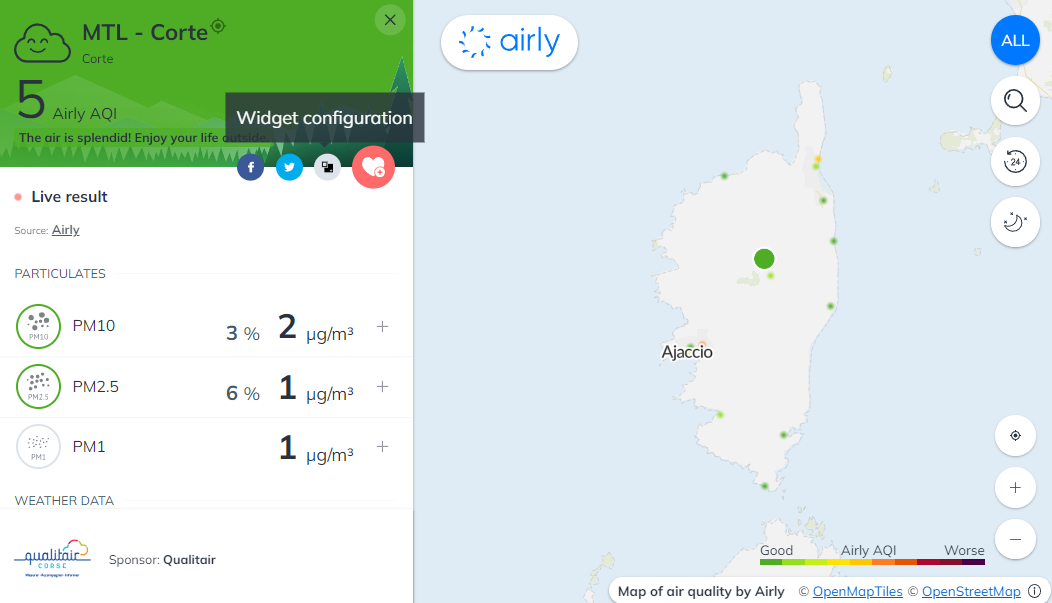 About our partner
Qualitair Corse is responsible for monitoring air quality in the Corsica region. For this, Qualitair Corse is based on the LAURE law (Law on Air and Rational Use of Energy) which sets the objectives of air monitoring at the national level since December 30, 1996.
The main mission of the company is to monitor air quality throughout Corsica, using fixed or mobile stations that continuously measure regulatory pollutants such as nitrogen oxides, ozone, sulfur dioxide and suspended particles. This monitoring is also done by measurement campaigns requiring the use of passive tubes. This method makes it possible to have an average over a period and a defined area.
To exploit the data obtained by the means of measurement. This can make it possible to make short-term forecasts to try to anticipate pollution peaks, but also to assess long-term air quality. To inform the authorities and the population. The association must communicate the results of the measurements and studies it carries out. Qualitair Corse also raises young people's awareness of the problem of air pollution using educational tools.

View of the air quality monitoring stations in the Airly Data Platform panel
The Process

The project aims to identify polluters within Corsican ports and assess air quality improvements, consequently encouraging political investment in environmental reforms. Moreover, the company seeks to utilize Airly sensors to map the impact of Saharan dust on PM levels. This case study delves into the strategies and outcomes of Qualitair's initiatives, demonstrating the potential benefits of Airly sensors in air quality management in Corsica
At Qualitair Corse, the process unfolds systematically, beginning with vigilant data monitoring and meticulous sensor maintenance by the technical team to ensure consistency. The team collects data diligently, followed by advanced data modeling, allowing for a comprehensive air quality assessment. Leveraging a seven-day panel report, anomalies are scrutinized. These insights form the basis for informed recommendations and meaningful interactions with the public, exemplifying a cohesive approach that empowers both understanding and action in safeguarding air quality.

Average measurement results from stations in Corsica in the Airly Data Platform panel
Key results
Qualitair's project in Corsica has yielded several positive outcomes:
1) Increased public awareness and engagement through communication campaigns in Corsica, contributing to a collective effort to combat air pollution.
2) Using microsensors, port managers were able to visualize the impact of ships on air quality near their infrastructure and activities.
3) Sensors globally sensitive to dynamics close to regulatory values. -50% on PM10, -20% to -15% on PM2.5 and PM1.
4) Sensors less sensitive to PM10 (Saharan dust). Better representativeness of PM2.5 and PM1 measurements. (Exploratory PM1 given the non-regulatory nature of the measure: no limit value).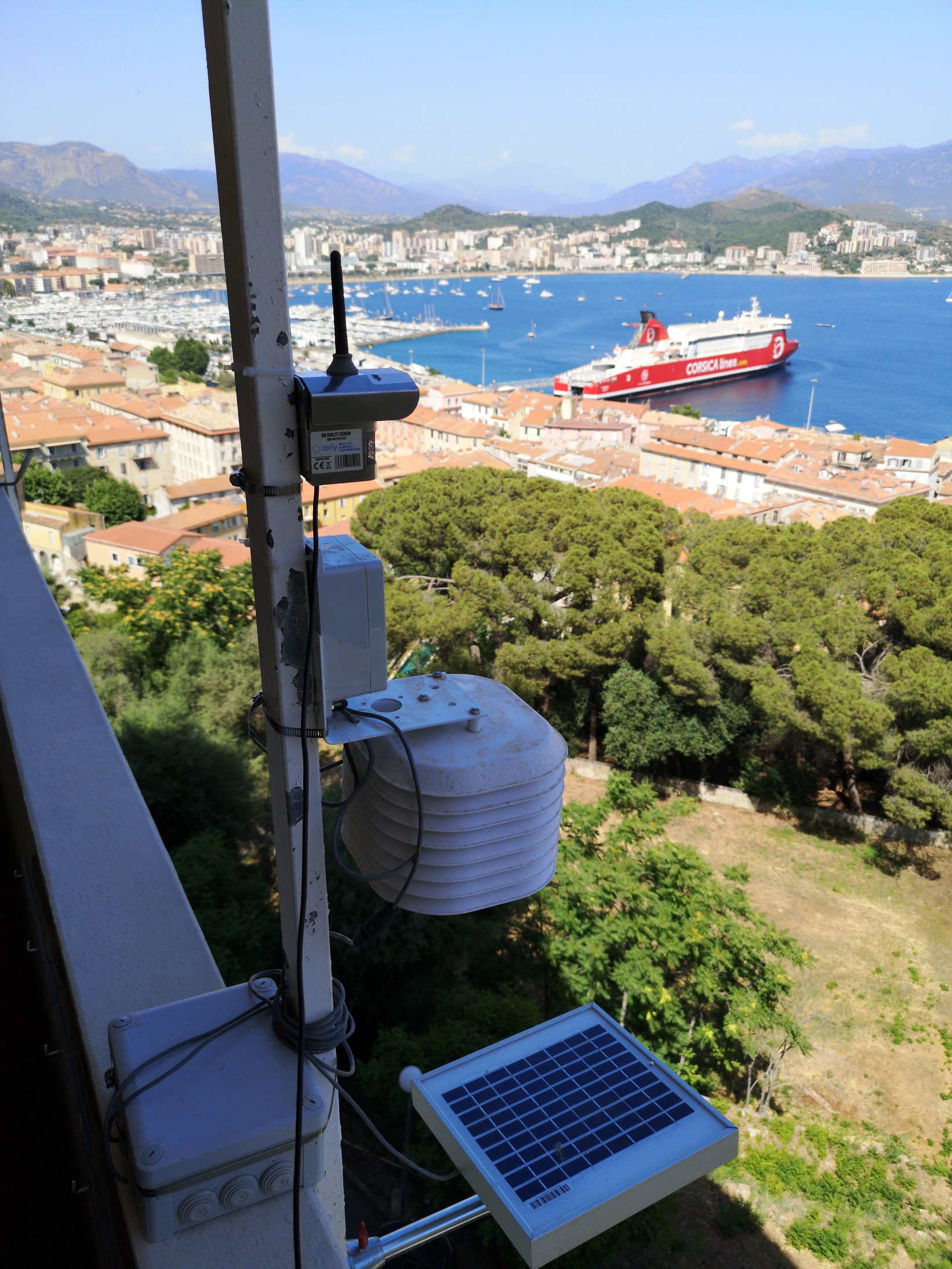 Conclusions and summary
The Qualitair case study in Corsica is an example of the use of strategically placed Airly sensors to support comprehensive air quality management projects. The company's collaboration across different departments and effective use of technology will yield valuable insights to improve sensor sensitivity. While some challenges exist, Quality's commitment to finding solutions ensures continued progress in air quality monitoring and public engagement. This case study demonstrates the potential impact of innovative sensor technology to foster a cleaner and healthier environment for Corsica and its inhabitants.
"The Airly network is easy to set up and operate, but its big advantage is access to not only real-time pollution data, but also historical data over any time period. The AIRLY online data consultation platform allows each user to easily view the data. The AIRLY card also makes it possible to consult data from regulatory stations, which makes it an additional database" – explains Guillaume Grignion of Qualitair Corse.
You can view Qualitair Corse website here
Check the current air quality in Corsica on the Airly map