PROJECT ASSUMPTIONS

Air quality is a significant health concern for Birmingham. Birmingham City Council wanted to raise awareness of the causes of air pollution and the steps that can be taken to reduce emissions and exposure. 
This particular project was aimed towards children and parents via the installation of indicative air quality sensors onto the exterior façades of a number of schools (mix of primary and secondary). One sensor will be deployed per school per Council Ward. The Council wanted sensors to  be deployed along with a static signage board with information and links to online resources.

The Council wanted to provide 140 schools with the sensors for a period of at least 1 year.


Expected results
Birmingham City Council plan to use the project as the first step towards improving air quality in Birmingham providing hyper-local, real time data that will enable them and residents to make informed decisions to lower pollution levels across the city. 
Councillor Waseem Zaffar MBE, Cabinet Member for Transport and Environment at Birmingham City Council has said: "There is clear evidence that air pollution can have long and short-term health implications. Our ambition is to create an environment where people can live and work to their full potential without the threat of this entirely preventable pollution.
"It is a promising next step for us today to be able to launch the Air Pollution Sensors project with Airly as this will help us create further awareness across our communities of how the air pollution situation is progressing. Now it is time for us all to think about changes we can make to create a difference, as individuals and as organisations."
PROJECT DELIVERY
Stakeholders

The project is a collaboration between Airly and the Birmingham City Council.

The course of the project
The project is expected to last between March 2022 for a year, with sensors at 70 schools to begin with, with a further 70 schools being provided with sensors later on in the year.

Birmingham City already had a selection of schools chosen beforehand for this project but Airly has helped create a dedicated landing page for the project where we have seen further interest from schools in the City that are keen to join the project, which highlights the benefits of raising awareness about air quality within Birmingham City. 
Services that Airly is providing
Airly will provide all schools involved in the project with air quality sensors for the contract period. Along with the sensors, Airly is providing:

Signage boards to raise awareness of the sensors and to provide more information on air quality and Birmingham City's Clean Air Strategy

Data relating to air quality from the sensors provided on a dashboard that gives the Council full control and oversight on each sensor across the city and an online mapp and app that residents can use to view air quality in their area at all times

In addition to those, we have offered our assistance to help the Council put together educational resources for the schools to further help raise awareness around pollution and the steps that can be taken to improve air quality
Background: Why Birmingham decided to invest in air quality

Birmingham City is the second largest city in the UK with 4.3 million inhabitants within the metropolitan area. Poor air quality is the greatest environmental risk to public health in the UK. Between 2010 and 2019, estimated emissions of nitrogen oxides in the UK fell by 32%, estimated emissions of PM10 particulate matter fell by 10% and estimated emissions of PM2.5 particulate matter have fallen by 11% (Defra, 2021). 
According to the data released in the lead-up to World Health Day in 2022, almost the entire global population (99%) breathes air that exceeds new WHO air quality limits, and threatens their health.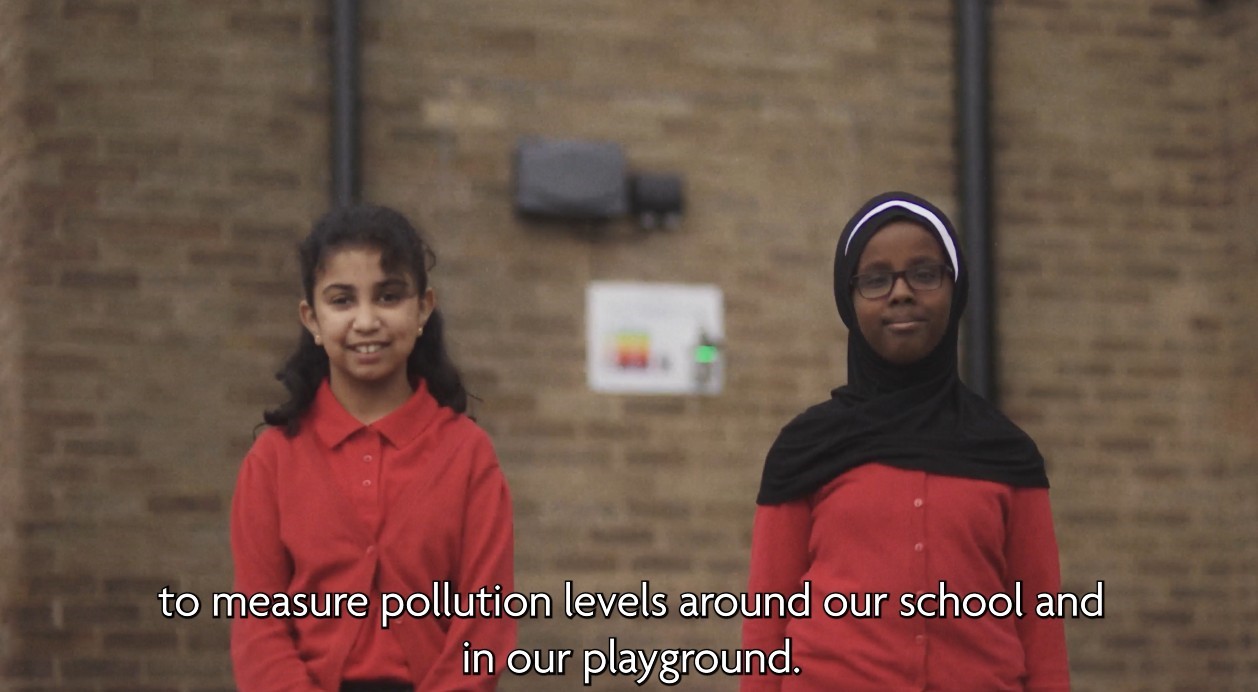 The #TimeToAct campaign
We are proud to provide an air quality monitoring network for Birmingham City Council, thus becoming part of the #TimeToAct campaign.
#TimeToAct features pupils from Birmingham primary schools, aiming to remind people about the detrimental impact and causes of poor air quality – especially outside one of the assumed 'safest' places; the school gates.
The campaign is part of Birmingham City Council's Clean Air Strategy, which sets our immediate and long term aims to improve the air.
As part of this, the Council developed a pack of education resources, which are available for use by schools across Birmingham to inspire young people.
The authorities are also working with schools within the city to install their own air quality monitor, helping to inspire more families to choose active travel instead of the car.
About Airly
Airly provides a comprehensive global SaaS Data Platform solution for air quality monitoring and control. Made possible by a proprietary low-cost distributed sensor network delivering hyper-local real-time air quality data. Airly provides public entities, enterprises, governments and communities with decision-ready data on air quality. Enabling organisations to monitor air quality, analyse trends and sources, develop targeted initiatives to combat pollution, and track improvements. Supporting organisations in their journey to eliminate pollution, improve air quality and protect public health. Airly is the first step toward pollution free cities and communities.