Background:
Granada is a city located on the foot of Sierra Nevada mountains in the southern part of Spain with over 250k inhabitants. The historical city center with narrow streets and dense buildings is surrounded by modern villas and parks. Due to its historical and architectural value, it is a popular tourist destination.
The University of Granada, which was already concerned about noise pollution in the city, decided to correlate their current data with data about air pollution to determine its sources in the historical city center, where these kinds of measurements were never taken before.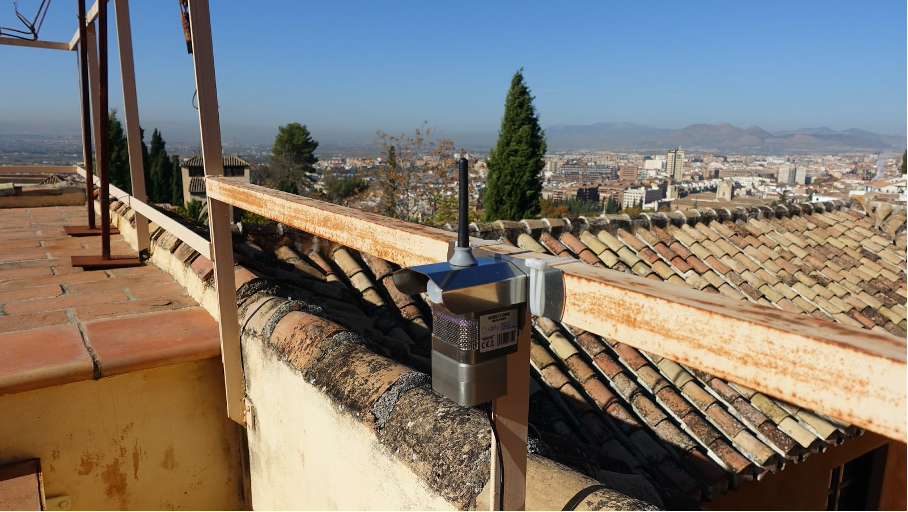 Air quality sensor network in Granada: 
Nine sensors were installed in the historical city center. The devices are designed to measure three sizes particulate matter (PM1, 2.5 and 10), temperature, relative humidity and barometric pressure. Additionally, some sensors are equipped with modules that collect measurements on Nitrogen Dioxide (NO2) and Ozone (O3), while other sensors are able to measure Sulfur Dioxide (SO2) and Carbon Monoxide (CO). 
The network of sensors was designed to deliver real-time information about current levels of air pollution, and to interpolate this data between the sensors. Thanks to the locations, Airly was able to prepare a daily map of air pollution, in order to track where it originates from, its duration and how it spreads across the city.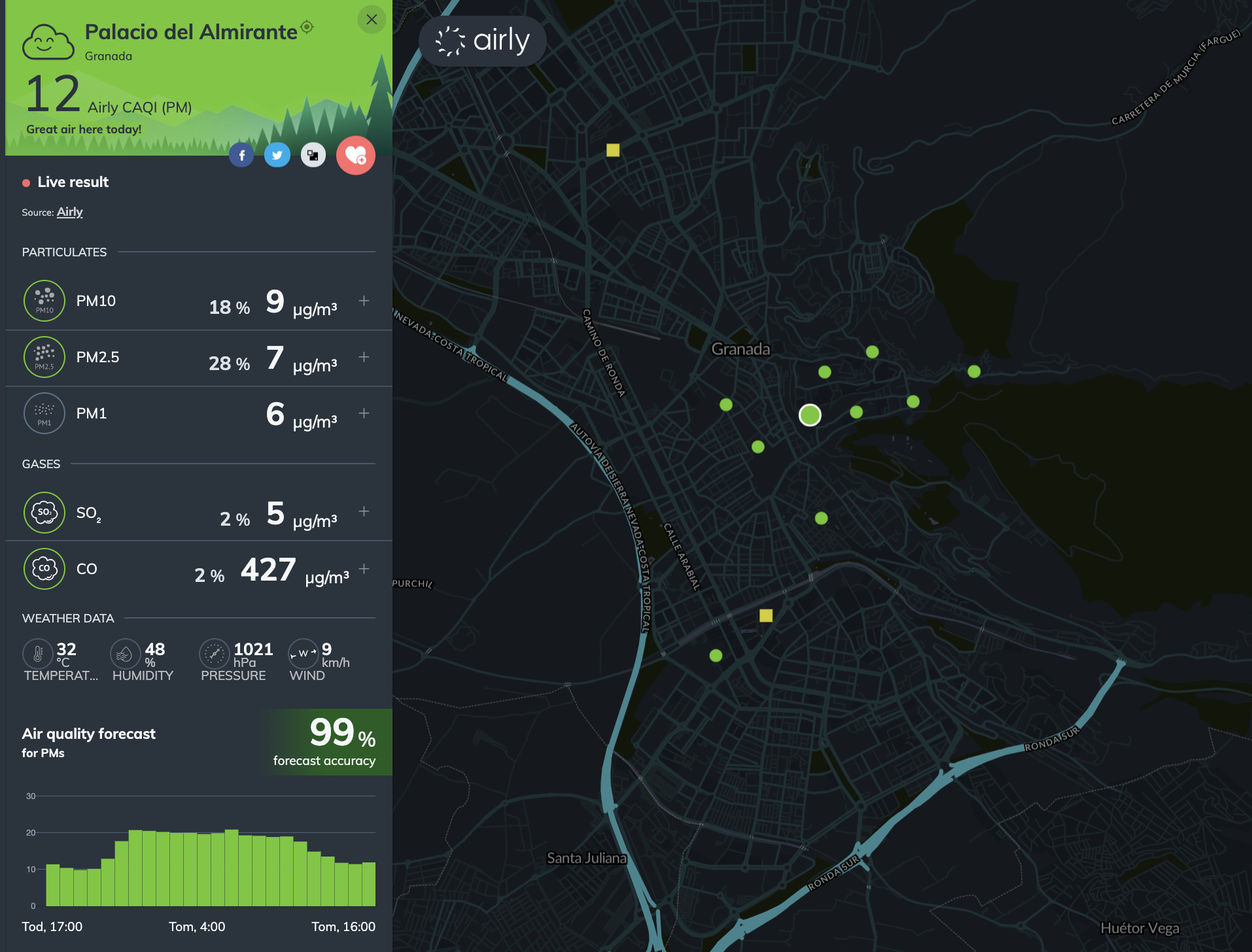 What next?
The first goal of the project was to prove the quality of the data delivered by Airly sensors in relation to reference instruments and to integrate this data with noise pollution. Both were met with a satisfactory result.
The second goal was to deliver information about air quality to citizens and tourists who spend their time in the city center. Thanks to Airly's desktop map and free mobile app, each person could verify the quality of air before any outdoor activities. 
Finally, the City Council is now receiving a data based input on the quality of the air in the city, and can start introducing plans for improvement. At this stage of the project, the introduction of low-emission zones is being considered, as well as increasing the frequency of street washing to reduce secondary emissions.